100% Tested
Ready Academic IT Projects

BE, ME, BTech, BCA, MCA, MBA, Bsc-IT, MS, BIT, ADIT, DOEACC, IGNOU, SMU
readymadeproject.com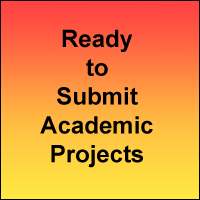 Free download of Sikkim Manipal University, SMU previous year, last year, sample question paper for : [Marketing Management ] MB0030 . Find question and answer for Part-A 2 marks, Part-B 4 Marks and Part-C 8 marks. Free download of question paper of previous year test. Marketing Management , MB0030 question paper includes multiple choice options and answer also. Download free project source code of MCA, BCA, BSC IT, MBA, BTECH, BE, ME in JAVA, VB.Net, ASP.Net, SQL Server, ORACLE, PHP, MY SQL. Free doqnload of Academic and Live Project Report, Actual Original Question Answer and test Paper for final year college student of Sikkim Manipal University - SMU. Mumbai, Delhi, Pune, Kolkata, Chennai, Sikkim study center and examination center.
SMU >> MBA >> MB0030

Marketing Management

This is the collection of Sikkim Manipal University (SMU) question paper for MBA - Marketing Management . It will help you to prepare your examination. All questions are classified as per question type like PART - A of 2 marks, PART - B of 4 marks and PART - C of 8 marks same as actual examination. SMU question paper set which includes year 2014, 2013, 2012 SMU question papers of Marketing Management are updated regularly and it is absolutely free to use. SMU Question paper includes multiple choice question and answer as same as real and original examination. It will help you to study and prepare for your final SMU examination.

Sikkim Manipal University
SMU Question Paper
Latest and Updated
FREE to Download
1.

BCA


2.

MCA


3.

BSc IT


4.

MSc IT


5.

MBA





Get SMU Assignment





Click here to get MB0030 New Question for this subject - Marketing Management and part - MB0030
Click here to get more question paper of MCA, BCA, BSC IT, MSC IT, MBA of SMU